Tuffy
Born December 28th 2013
Entered our lives on Feb 8th 2014.
Full Name: Tuffy Jones Walter
Mom and dad are both white Great Pyrenees farm dogs watching a bunch of goats.
I think he will be a good dog. He is picking up commands and very friendly and happy!
He is looking like there is some Terrier or Sheep Dog in him somewhere...
He likes to sleep outside in the dog house. He even is playing with a BALL.
Great Pyrenees are not known for fetching balls, but this one sure likes his.
I'll take some more photos...
Click on images to enlarge.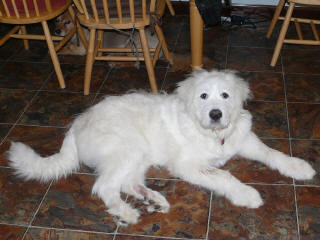 All healed 06-21-2014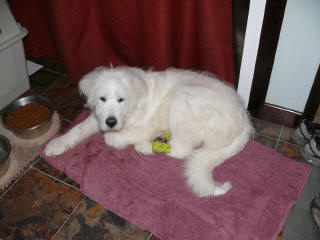 Tuffy after neuter and dew claw removal 06-10-2014l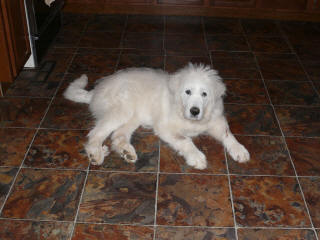 05-21-2014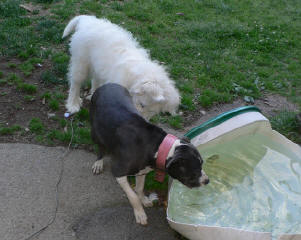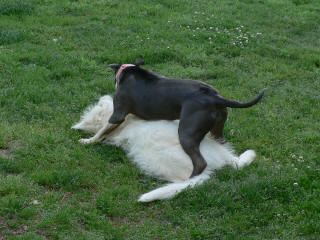 Tuffy_and_his_pal_Bella_05-18-2014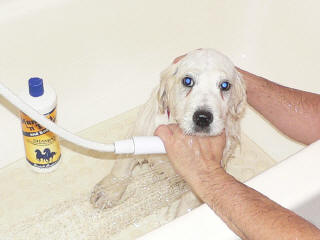 1st Bath 03-14-2014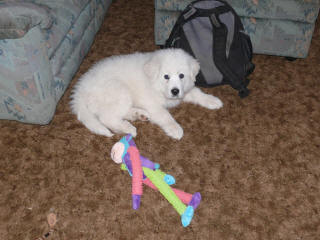 03-13-2014